David A. Collins
Associate Attorney
Mr. Collins joined us as an associate in the Summer of 2018.
He loves comedy movies.
David is an urban farmer and grows his own food.
David has been a practicing attorney in Colorado since 2004, with a background in criminal, immigration, and family law. Prior to becoming an attorney, David spent the 1990's working with and and on behalf of children in a variety of settings including preschools, after school programs, residential youth programs, and during his two years of service with the AmeriCorps program.
David received a Bachelor of Arts from the University of California at Santa Cruz in 1993, a Juris Doctorate from Howard University School of Law in 2004, and a Masters of Law Degree from the University of Denver, Sturm College of Law in 2007. While at Howard University, David was Editor-in-Chief of the student newspaper and one of two student panelists at the national symposium dedicated to the 50th year anniversary of the US Supreme Court case, Brown v. Board of Education.
David's decades of working with and on behalf of children and families is central to his family law practice.  He believes that helping folks navigate what is likely one of the most stressful events of their life can be of great benefit to both the parents getting divorced and the children impacted by the process.
David believes that helping clients understand how the process of a divorce or other family law matter will play out, from the filing of a petition to a final order being issued by a Judge is key to helping clients manage the stress of engaging what is often a totally foreign experience.  David believes one important aspect of guiding client's through family law matters is to simply be available when the client reaches out with questions and concerns about specific aspects of their case.
David's years of experience as a courtroom litigator have helped him develop highly prepared strategies to assure outcomes in the best interest of the client and their children.
David has been a member of the Colorado Bar Association since 2004. He also received the 2017 Colorado State Governor's Public Service Award for Outstanding AmeriCorps Alumni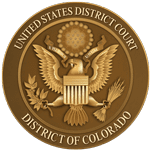 David greatly enjoys volunteering two evenings a month at the free legal aid night at Centro San Juan Diego. He also serves as Vice President of the Board of Directors of the Institute for Racial Equity and Excellence (IREE), and is a member of the Denver Food Rescue's Leadership Council. As a Denver Urban Farmer, David greatly enjoys donating hundreds of pounds of home grown organic produce to Denver Food Rescue's Fresh Food Connect program each year, which delivers his homegrown produce to food deserts around Denver for families without easy access to health fruits and vegetables.