---
What Does "Child Custody" Mean?
The term "custody" is disfavored by judges, lawyers, and legislators – picture a child being led around in handcuffs.  The modern approach is to view things from the perspective of the child, not parents.   In the modern view, we split "Custody" into Parenting Time and Decision-Making.
Our Calculators
---
We're not fans of surprises and we suspect you aren't either. We built these divorce calculators just for you, so you know what to expect every step of the way.
---
Child Custody Overview

Some parents treat "custody" of their children as a battle to be fought, a trophy to win, or a weapon in the broader context of "who's right."  We believe parents who approach parenting issues this way just don't know better and haven't stopped to consider the consequences before they head down this misguided path.

The fog of divorce can cloud judgment and crowd out thoughtful decisions. But once the light comes on, and a parent grasps the damage they're doing to their children – and their relationship with their children – we find most parents change course and remove the children as a focal point for their conflict.

To facilitate this evolution away from "custody" and toward parenting, we break down the traditional concept of "custody" into two parts – Parenting Time and Decision Making.

Part 1: Parenting Time

Even if you accept the distinction between "custody" and parenting, it's tempting to engage in a battle of minutes when it comes to allocating parenting time. It's very common for parents to lose track of the goal of serving the best interests of the kids when they get lost in the weeds of transition times and schedules. One parent wants the other to pick up the kids at 6:30 PM and the other wants to grab the kids right after school. Who's doing the driving and who's doing the homework and why does it have to be 6:30 PM? Parents dig into their respective trenches and get ready to battle over a 2.5 hour time difference while the lawyers get richer.

Developing a parenting plan offers so many opportunities to fight, or to work together. What we find is, that if the parents start off by finding common ground and agree on keeping the interests of the child primary, the areas of disagreement are much easier to resolve. And it's perfectly natural for there to be areas of disagreement.

Good plans require cooperation from both parents. Parents who put their kids first can develop a parenting plan that is flexible, fair, and in the best interests of their children. By familiarizing yourself with the court's expectations, you'll be better able to meet both yours and your children's goals.

Part 2: Decision Making

The second part of the old "custody" equation is decision-making. Who decides which school a child attends, which church they go to, which doctor they see? These decisions have lasting effects on the well-being and development of a child. Because of this, courts separately consider each parent's ability to make wise decisions for the child. Decision-making responsibility is allocated accordingly.

Courts determine if the parents are able to work together on all decisions, or whether the decision-making responsibility should be divided up. Another consideration for determining decision-making may be a review of how the family reached decisions before the divorce began. How did the parents select the doctor, school, or daycare?  These factors will play a role in the final decision.

Building a Parenting Plan

Parenting Plans address dates, times and places, and answer questions such as:

How will the week be split up between the two homes?
Where will transitions occur?
What are the arrangements for holiday parenting time?
What will summer schedules look like?

The best way to keep a parenting plan from becoming contentious is to make it extremely detailed. This provides certainty and security. You can always make changes to the parenting plan by agreement of both parents. In our experience, the more detailed the plan, the more likely it is to work. The less detailed the plan, the more likely it is that unanticipated circumstances will arise and cause conflict.

Other Areas of Custody

Custody can be a stressful and emotional process. And, like most family law cases, no one case is the same. It's important to be informed as much as you can about the different aspects of custody. Here are some of the other vital areas.
---

Our Team
---
We're ready when you are...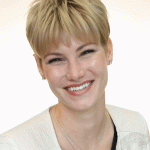 Karlee Stoppenhagen
Managing Attorney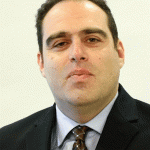 Clyde Zamir
Associate Attorney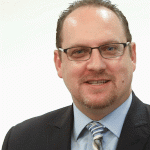 Craig Valentine
Managing Attorney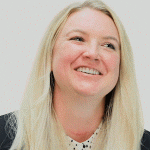 Katie Wheeler
Associate Attorney

Meet the Team
Tom H.
---
Easy to work with, great work overall!
Easy to work with, great work overall!
Pete S.
---
I highly recommend Modern Family Law to anyone...
Dave and his staff are very knowledgeable and deliver on everything that was promised during my time working with them. I highly recommend Modern Family Law to anyone searching for quality, reliable service.
Rebecca B.
---
"Modern Family Law made a very difficult process so much easier..."
"I'm fortunate that I had a very amicable divorce so, when I had some questions concerning, laws, paperwork, etc., I turned to Modern Family Law and was connected with their attorney. She was patient, knowledgeable, thorough and supportive. Getting divorced is not fun and not understanding all the legal mumbo jumbo makes it just that much worse and she made sure to explain everything to me so I understood what was going on and she was always available when I had questions. Modern Family Law made a very difficult process so much easier and a little less painful. Thank you Modern Family Law!"
Avery W
---
"David has done nothing but incredible work."
"My attorney is David Collins. Although I feel like everyone in this office cares about and works on my case. David has done nothing but incredible work. He supports me as a mother and fights for my rights nonstop. He cares about my opinion on all steps we take and always consults me before making moves. I'm very glad I hired him. Especially since all the work he does, to me, is worth way more than the super affordable prices I'm actually paying."
Brian D.
---
"Pleasure to work with this team."
"Pleasure to work with this team. I recommend them to anyone wanting legal assistance. I can't thank them enough for helping me thru a bump in my life."
Brittney A.
---
"I've had a great experience..."
"Louisa is a great attorney I would very much recommend her and the company! I've had a great experience so far and love working with her."
C. Rosie
---
"If you are looking for a lawyer who will go the distance and then some..."
"My divorce was rather messy but I was so grateful to have had Karlee in my corner. She helped me at my lowest point making sure I was informed every step of the way. Most importantly I could communicate with her at any point in the process and she was there for me. Karlee I can never say thank you enough for helping me through on of the most difficult times in my life. Your a life saver for sure! If you are looking for a lawyer who will go the distance and then some she is your gal for sure!!"
Related Custody Resources