---
Reviewing What Early Assessment Looks Like
An alternative dispute resolution (ADR) session is a standard meeting between disputing parties. This meeting can come in different forms such as mediation, arbitration, settlement conference or early neutral assessment (ENA); depending on your case.
Our Calculators
---
We're not fans of surprises and we suspect you aren't either. We built these divorce calculators just for you, so you know what to expect every step of the way.
---
Overview

Early assessment is solely focused on child custody-related issues.

Early assessment (EA) is a way for opposing parties to try and settle disputes without going to court. EA is similar to mediation in that they share the same goal: to discuss settlement options to find a resolution. Doing this outside of court saves time and expense associated with a hearing.

Pros and Cons

The advantage of utilizing an EA session is that parties have access to a mental health professional regarding decision-making within the case. Specifically, this professional helps determine the allocation of parenting time and decision-making responsibilities for both parties.

A slight disadvantage to this option is that it may result in higher expense than parties would pay for a mediation session. Reason being, parties may still have to pay for a second session to discuss other aspects of a divorce that are outside of the custody scope. This may include property and debt division, spousal or support maintenance, attorney's fees, or other financial separation.
---

Our Team
---
20+ of the Industry's Best Attorneys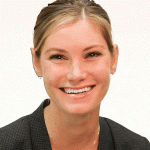 Karlee Stoppenhagen
Managing Partner

Meet the Team
Related Early Assessment Resources