---
Palo Alto's Most Tech-Friendly Law Firm
Proudly Serving Silicon Valley
We're a tech-friendly family law firm that elevates the practice of law. We lean-forward with technology to drive results and produce a change for families around the Palo Alto area. If you need a family-focused, tech-driven firm to handle your case with compassion, then look no further. Learn more about family law in Palo Alto.
Give Us a Call: (650) 252-1944
Our Calculators
---
We're not fans of surprises and we suspect you aren't either. We built these divorce calculators just for you, so you know what to expect every step of the way.
Palo Alto Family Law Experts
---
Same-Day Consultations
We offer potential clients a free consultation to make it as easy as possible for you to get help. You can come in to meet with an attorney, visit with them via video, or chat by phone, whichever you prefer.
In many cases, a consultation can be done the same day you call us, just ask our team when you call in.
We're Helping Families
We're excited to be serving Palo Alto families. Our team of experienced attorneys is here to help. We can help with your DIY divorce through paid guidance or you can hire us for full representation.
How Can
We Help?
We work hard to resolve family cases with compassion because we know that conflict only produces more financial and emotional drain. While you can see our primary practice areas page, these are the four main categories.
Easy Billing Process
Our tech-first approach to each case is what saves our clients time and money. By mitigating conflict and simplifying the process, you can count on our California team to help you achieve the outcome you desire for an affordable cost.
Visit the fees & costs page to get more details about how we work, or check out the attorney fees calculator.
Avery W
---
"David has done nothing but incredible work."
"My attorney is David Collins. Although I feel like everyone in this office cares about and works on my case. David has done nothing but incredible work. He supports me as a mother and fights for my rights nonstop. He cares about my opinion on all steps we take and always consults me before making moves. I'm very glad I hired him. Especially since all the work he does, to me, is worth way more than the super affordable prices I'm actually paying."
Brian D.
---
"Pleasure to work with this team."
"Pleasure to work with this team. I recommend them to anyone wanting legal assistance. I can't thank them enough for helping me thru a bump in my life."
Brittney A.
---
"I've had a great experience..."
"Louisa is a great attorney I would very much recommend her and the company! I've had a great experience so far and love working with her."
C. Rosie
---
"If you are looking for a lawyer who will go the distance and then some..."
"My divorce was rather messy but I was so grateful to have had Karlee in my corner. She helped me at my lowest point making sure I was informed every step of the way. Most importantly I could communicate with her at any point in the process and she was there for me. Karlee I can never say thank you enough for helping me through on of the most difficult times in my life. Your a life saver for sure! If you are looking for a lawyer who will go the distance and then some she is your gal for sure!!"
Debran J.
---
"I appreciated their care with my case..."
"I appreciated their care with my case and considerations for my children. I don't know how they compare to others, but they treated me well."
Garin D.
---
"They were professional, timely, knowledgeable, and compassionate..."
"Karlee and Selena did a fantastic job helping me through a difficult divorce. They were professional, timely, knowledgeable, and compassionate towards my former spouse throughout the process. I am very thankful for their service and would recommend them to anyone!"
Mike U.
---
"I don't know where to start!"
"I don't where to start! All I have to say is this, if you want a Lawyer that wants the best for you and will protect you and your child through a divorce…Jennifer Garcia is the one that you will want and need. Jennifer has been there for me and my son through this entire process and is absolutely amazing. She knows so much and I promise she has your back and interest. I am in a middle of a custody case with my son and she has been there for me whenever I needed her. I absolutely love this firm and I could not of ask for a better lawyer. She has been there for me this entire time and not once turned her back us. Like I said, Jennifer Garcia and the law firm of Modern Family Law is all you will ever need.
Thanks, Mike"
Rebecca B.
---
"Modern Family Law made a very difficult process so much easier..."
"I'm fortunate that I had a very amicable divorce so, when I had some questions concerning, laws, paperwork, etc., I turned to Modern Family Law and was connected with their attorney. She was patient, knowledgeable, thorough and supportive. Getting divorced is not fun and not understanding all the legal mumbo jumbo makes it just that much worse and she made sure to explain everything to me so I understood what was going on and she was always available when I had questions. Modern Family Law made a very difficult process so much easier and a little less painful. Thank you Modern Family Law!"
San Jose Modern Family Team
---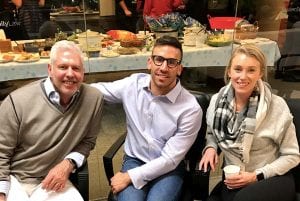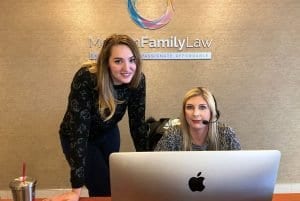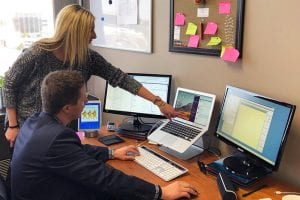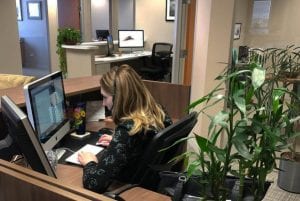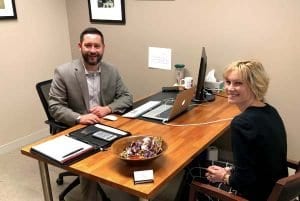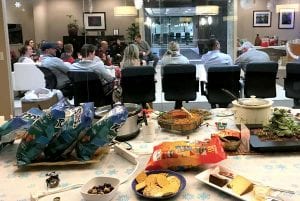 Supportive Atmosphere
It's often the worst day of someone's life when we speak to them. In most cases, something just happened that pushed them over the edge. We've all been there at some point, we understand. Our team is wonderful in helping you move on.
Attorney Fees
The truth is, we don't know how much your case will cost. No one does. Every family and case is different and a lawyer's cost is largely based on the amount of conflict a couple has. Use our resources to help understand the nuances more.
Agile & Willing
Because we use the most advanced tech we can to manage our business and your case, we are very agile. We work remotely in the Bay Area and use shared spaces to meet when need be. We'll continue to use video and other tech advancements to represent our clientele.
Bay Area Team
With 3 offices from Oakland to San Jose, we've got Bay Area families covered. No matter where you might find yourself, we're around to help you. We use tech to meet and work with the courts, so let us help you start fresh with a compassionate family firm.
Schedule a Consultation
See What Others Are Saying About Us
---