---
A New Approach To Family Law
While our Austin office is new, the team of experienced attorneys we've brought on board is not. They live in Austin, they understand Austin. They are helping dozens of local families every day and are excited to help even more. We want to celebrate Austin families as well as help them through their toughest times. Learn more about family law in Austin.
See our Austin press release: Office Opened in August 2021
Give Us a Call (737) 255-9051
Our Calculators
---
We're not fans of surprises and we suspect you aren't either. We built these divorce calculators just for you, so you know what to expect every step of the way.
Your Austin Family Experts
---
Tell Us What Is Happening
We offer a free consultation in a number of ways to make it as easy as possible for you to get the help you need. You can come in to meet with an attorney, visit with them via video, or chat by phone.
In many cases, a consultation can be done the same day you call us, just ask our team when you call in.
Austin Office: (737) 255-9051
After Hours: (866) 409-3025
Our Austin-Based Experts
We're excited to be opening in Austin and helping families during these times. We have hired an experienced leader to start building our local team and are excited for what is to come.
How We Help Families
Family law is difficult if you haven't learned that yet. Our experienced attorneys handle cases of all types and can help lead you to a peaceful resolution. We help families in four main categories, seen below.
Clear And Total Transparency
We save clients money in two main ways. First, we reduce billable time and other tasks with tech solutions. This also saves on human error. Second, we approach each case with compassion. This reduces the cost greatly, as conflict always drives the billable hours up.
We make paying for your legal representation as easy as possible with a straightforward approach and itemized billing.
Brittney A.
---
"I've had a great experience..."
"Louisa is a great attorney I would very much recommend her and the company! I've had a great experience so far and love working with her."
Avery W
---
"David has done nothing but incredible work."
"My attorney is David Collins. Although I feel like everyone in this office cares about and works on my case. David has done nothing but incredible work. He supports me as a mother and fights for my rights nonstop. He cares about my opinion on all steps we take and always consults me before making moves. I'm very glad I hired him. Especially since all the work he does, to me, is worth way more than the super affordable prices I'm actually paying."
Daren L.
---
I received a great deal of help and care when working with my attorney...
I received a great deal of help and care when working with my attorney through my legal issues. I would highly recommend this firm to anyone needing help with family legal matters and would most definitely work with them again in the future.
Davis C.
---
I would strongly recommend them to anyone...
I am familiar with the work that this firm has done and have heard nothing but great things. I would strongly recommend them to anyone seeking a passionate and thorough team.
Sean D.
---
"...very knowledgeable and compassionate."
"Katie and all the ladies down in the springs are very knowledgable and compassionate."
Rebecca B.
---
"Modern Family Law made a very difficult process so much easier..."
"I'm fortunate that I had a very amicable divorce so, when I had some questions concerning, laws, paperwork, etc., I turned to Modern Family Law and was connected with their attorney. She was patient, knowledgeable, thorough and supportive. Getting divorced is not fun and not understanding all the legal mumbo jumbo makes it just that much worse and she made sure to explain everything to me so I understood what was going on and she was always available when I had questions. Modern Family Law made a very difficult process so much easier and a little less painful. Thank you Modern Family Law!"
AUSTIN FAMILY LAW PROFESSIONALS
---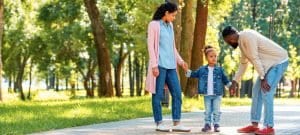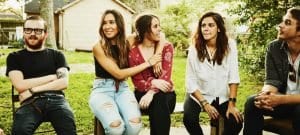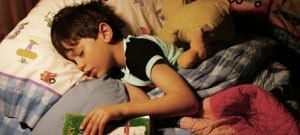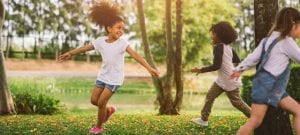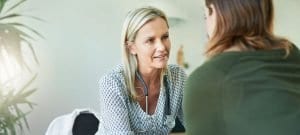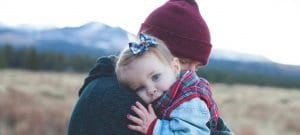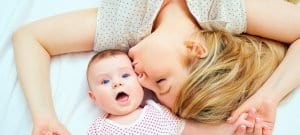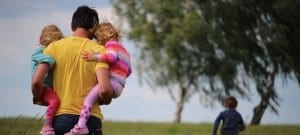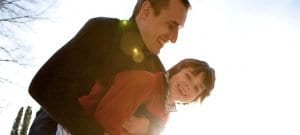 Austin Divorce Team
Compassionate. Experienced. Affordable. That's us. Our team in Austin is the best you'll find, but with the expertise of all our other locations at their fingertips, we know we can give you the best shot at a fresh start. And if your goal is to survive a divorce, isn't that what you want?
Helping All Families
The majority of families today are "non-traditional" and the number is getting bigger every day. Single parents, divorced parents, same-sex spouses, grandparents as parents, and surrogacy are becoming the rule instead of the exception. For these modern families, our modern law firm stands ready to help.
Starting Over
It's easier said than done. We know. It requires letting go, forgiving – or at least forgetting – and the dirtiest of all words these days – compromise. But we promise you'll be happier and see a clearer path forward if you try. It might even feel good.
Military Families
Anyone who thinks a military divorce is the same as one without service members is crazy. These cases deal with complex issues at every level, with the conflict between state and federal law permeating all aspects. Make sure you find someone with extensive experience to protect your interests.
Schedule a Free Consultation