---
Visitation: Understanding the Basics
The term visitation is disfavored in modern family law.  It conjures images of waiting in line to see a prisoner or someone in a hospital.  It also says nothing about the character and nature of the time a parent spends with their children.  While we all love time with our kids, it's time we spend parenting.
Our Calculators
---
We're not fans of surprises and we suspect you aren't either. We built these divorce calculators just for you, so you know what to expect every step of the way.
---
Visitation is Now "Parenting Time"

Parenting time is what we used to call "visitation". It implies not just the fun time with kids, but also the duty – the job – of being a parent.  That's a parent's time to help shape and guide the type of person their children will grow to be. Values are shared right alongside play time.

Parenting time will be allocated between the parents based on the best interests of the children. That allocation looks like a calendar, usually with a set schedule of days and designated pickup and dropoff times and places. The schedules may be weekly, bi-weekly, monthly or may be custom made.  A weekly schedule may be Wednesday dinners and Friday overnights with mom, for example.

Parenting time schedules should also allocate vacations, holidays, birthdays (children's and parent's), and summer breaks, along with any other special days specific to this family or this parent.

Commonly Asked Questions

Can the child decide where to live?
The short answer is no. The court may consider the child's opinion but ultimately, it's the judge's decision.

Can a parent change custody or parenting time?
Custody and visitation orders and their appropriateness may change over time. It's a difficult process but it is doable.

How often can a parent request changes to parenting time?
Unless the child is in imminent danger, a change once every two years is acceptable, generally.
---

OUR TEAM
---
20+ of the Industry's Best Attorneys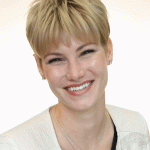 Karlee Stoppenhagen
Managing Partner

Meet the Team
Related Visitation Resources