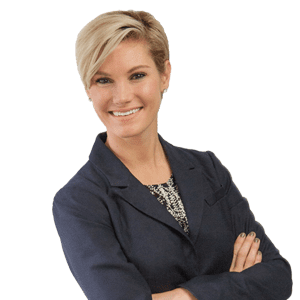 Karlee K. Stoppenhagen
Managing Attorney
Ms. Stoppenhagen joined us as Managing Attorney in our Fort Collins office in September 2017.
She is a Colorado native.
She has played and coached competitive lacrosse for years.
A Colorado native, Ms. Stoppenhagen began her practice at a multi-discipline law firm in Greeley where she handled cases in the areas of family law, criminal defense, and civil litigation. Ms. Stoppenhagen's diverse background gives her a strong understanding of the diverse issues presented in domestic relations cases. Since joining Modern Family Law, she has dedicated her practice exclusively to family law and related matters including:
Allocation of Parental Responsibilities/Custody
Child Abduction Prevention
Child Support
Divorce
Domestic Violence Issues (both for Petitioner and Defendant)
Paternity
Protection Orders
Relocation
Ms. Stoppenhagen attended Wagner College in Staten Island, NY where she graduated cum laude, receiving her double major undergraduate degrees in Business Management and Philosophy in May 2011. During her undergraduate career, Ms. Stoppenhagen played NCAA Division I Women's Lacrosse.
Ms. Stoppenhagen went on to attend the Mississippi College School of Law in Jackson, MS where she earned her Juris Doctor in May 2014, graduating cum laude.
While in law school, Ms. Stoppenhagen was a member of the Moot Court Board and competed in trial competitions across the nation. Ms. Stoppenhagen was inducted into the National Order of Barristers for excellence in courtroom advocacy.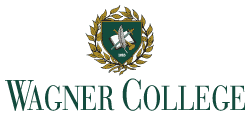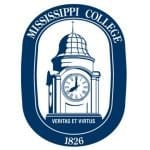 Ms. Stoppenhagen is competitive and compassionate. The time she spent in general practice allows her to view legal issues from a global perspective and advise clients in overlapping areas of law. Because of her athletic background, as a player and a coach, she uses a team strategy in representing her clients. Ms. Stoppenhagen views every client as a member of her team. She will take the time to get to know you and your family's needs in order to achieve your goals.
A natural competitor, Ms. Stoppenhagen enjoys being in the courtroom. She has represented clients in all areas of family law from adoptions to high-conflict custody battles, and high-asset divorces to contested-post decree modifications. No matter your legal issue, Ms. Stoppenhagen is prepared to take your case to court.
Ms. Stoppenhagen understands, however, that not all cases require contentious litigation and has the unique ability to take a softer approach for resolution. She enjoys taking the time to get to know each client's individual needs, and the needs of their family, in order to achieve the best possible result. Because every case is different, Ms. Stoppenhagen will work directly with you and your family to identify the issues and develop a strategy to resolve your case.
For her outstanding work for her clients, Ms. Stoppenhagen was recognized as Rising Star 2018 by the American Institute of Legal Advocates.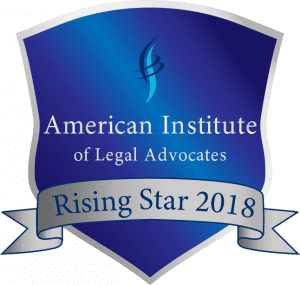 Ms. Stoppenhagen has also received Lawyer Monthly's Women in Law Award for 2018.
Ms. Stoppenhagen is a member of the Colorado Bar Association as well as the US District Court of Colorado. Her professional memberships include:
Weld County Bar Association, Board of Directors 2017 – Present
Larimer County Bar Association
Ms. Stoppenhagen has received of a number of Awards that include:
NCAA Academic All-American
Moot Court Board
Order of Barristers
Judge Robert G. Gillespie Award for Oral Advocacy
Champion, Langston & Langston Trial Competition
Best Overall Advocate, Copeland, Cook, Taylor & Bush Appellate Advocacy Competition
Semi-Finalist, Show Me Challenge National Voir Dire Tournament
Semi-Finalist, National Conrad Duberstein Bankruptcy Moot Court Competition
Semi-Finalist, Fifth Circuit Elliot Cup Bankruptcy Moot Court Competition
Semi-Finalist, Regional ABA Arbitration Competition
Octo-Finalist, Copeland, Cook, Taylor & Bush Appellate Advocacy Competition
American Jurisprudence Award, Legal Writing
American Jurisprudence Award, Arbitration Practice & Procedure
American Jurisprudence Award, Law Office Management