---
Motion to Enforce: What It Could Mean for You
Enforcement commonly occurs through a court's order to enforce. It can be difficult to trust someone to follow through with a promise, even a court-mandated one. If a party fails to act within the agreement guidelines, there will be consequences.
Our Calculators
---
We're not fans of surprises and we suspect you aren't either. We built these divorce calculators just for you, so you know what to expect every step of the way.
---
What is a Motion to Enforce?

Generally speaking, a motion to enforce is filed when one party is seeking to gain compliance with a court order from another. This is commonly used in parenting time disputes to ensure both parties are complying with such orders. If successful on a motion to enforce parenting time, the court will likely award you your attorney fees.

For other orders outside of parenting time such as spousal support and child support, the most common enforcement mechanism is a contempt of court citation.

Benefits to Filing A Motion to Enforce

Due to the mitigation of conflict with a motion to enforce, judges are highly receptive to this enforcement method. Due to the ease that comes with such enforcement, conflict can quickly and efficiently be resolved.
---

OUR TEAM
---
20+ of the Industry's Best Attorneys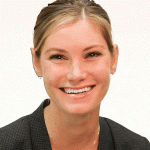 Karlee Stoppenhagen
Managing Partner

Meet the Team
Related Enforcement Resources