Grandparents Rights in Today's World
In today's world of modern families, it's not unusual for grandparents to seek their own rights regarding their grandchildren. This is a well-established statutory ability that allows grandparents (or great-grandparents) to "seek a court order granting the grandparent or great-grandparent reasonable grandchild or great-grandchild visitation rights." However, implementation of these rights may only be done under certain circumstances when the custody of children becomes an issue before the Courts.
Examples of this would include divorce, allocation of parental responsibilities (custody), the death of a parent, or the State stepping in to remove the children from the parents for neglect or abuse of the children. It is important to understand that outside if these circumstances, grandparents do not have the ability or standing to request implementation of grandparental rights. Absent such circumstances, parents have the right to provide visitation with grandparents as they see fit.
What Are My Limitations?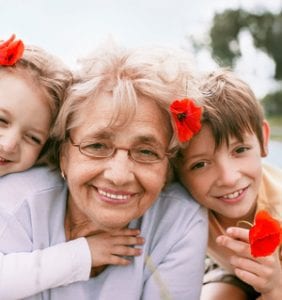 It is also important to understand that while grandparental rights allow for visitation with the minor children, it does not put grandparents on the same footing as parents. Grandparents' rights do not supersede those of fit parents. Grandparents rights are generally limited to visitation and do not include decision-making authority or other rights regarding the children. However, grandparents' rights are often essential to safeguarding grandparents' ability to continue a relationship with grandchildren following the turmoil and changed relationships that often accompany a divorce or custody case.
When children are taken from the home for issues related to abuse or neglect, grandparents often want to step in to help both their grandchildren as well as their children. Grandparents, in addition to formally requesting visitation rights, may contact the agency (usually the Department of Human Services or the Police) and request that the children be placed with the grandparents on a temporary basis. If it is determined to be in the best interest of the children, placement may be made with the grandparents on a temporary basis[i]. Again, it is strongly advised that if you find yourself in such a position that you contact an attorney immediately.
How Will the State Determine Whats Best for the Children?
Under most circumstances, the intention of the State is to reunite the children with their parents. However, that is not always possible. In the event the State determines that the relationship between parents and children must be terminated for the children's well-being, the State is required to place the children with a guardian or find some other means of placement for the children. It is generally preferred that 1) siblings remain together and 2) the children are placed with family members. But, just because family members are available does not require the State to place the children with them.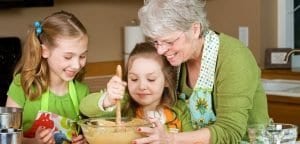 Family members must request the children are placed with them within 20 days of the termination of a parent and child relationship. Additionally, they must submit to a thorough review to determine if such placement is in the best interest of the children. This may be very invasive,[ii] but is meant to determine what placement is in the best interest of the children. This may mean that even though family members are available, the children could be permanently placed outside the family.
Know Your Rights
Dealing with these cases is often very stressful and the placement of children can be very contentious as it can profoundly affect the relationship grandparents and other family members have with the children. Children may be placed for adoption with other grandparents, family members, or outside of the family. Such adoptions may serve to terminate grandparental rights even if those rights have been previously granted as stated above[iii]  In any case, it is imperative to assert rights regarding grandchildren and grandparents' rights vigorously in the event of Dependency and Neglect[iv]. Our experienced lawyers are available to help you with your family law case, please contact us today for a free consultation.
[i] C.R.S. 19-3-403(1)
[ii] C.R.S. 19-3-605(3)
[iii] People in Interest of N.S., 821 P.2d 931 (Colo. App. 1991).
[iv] People in Interest of J.W.W., 936 P.2d 599 (Colo. App. 1997).