NO FAULT DIVORCE ATTORNEYS
IN COLORADO
No fault divorce is a legal process in which a marriage can be dissolved without blaming either party for the breakdown of the relationship. As a no fault divorce state, Colorado courts court will not take into account any misbehavior by either spouse when granting the divorce or determining property and support divisions.
If you're considering a divorce in Colorado, it's important to work with an experienced attorney who can help guide you through the process. Modern Family Law's divorce attorneys in Colorado have the knowledge and expertise to help you navigate the legal system, protect your rights and interests, and ensure that your divorce is handled smoothly and efficiently. Learn about no fault divorce in Colorado below including: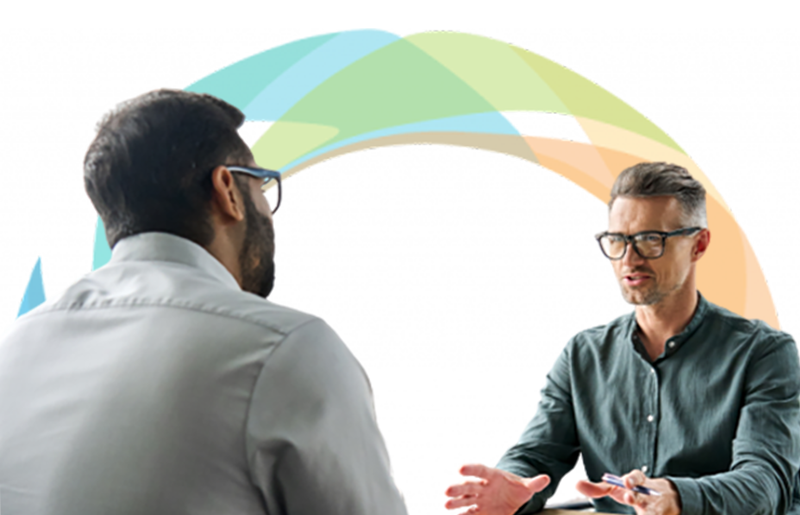 Our experienced Colorado divorce attorneys want to help you take control of your future. They are here to guide you through the dissolution of marriage process and ensure that your rights and interests are protected. Whether you're facing complex financial issues, child custody concerns, or other challenges, our attorneys can help you reach a fair and equitable resolution that allows you to move forward with your life.
WHAT IS A NO-FAULT DIVORCE
IN COLORADO?
In Colorado, divorce is granted on a no-fault basis, which implies that the court does not consider either spouse's wrongdoing while awarding property, support or granting the divorce. The sole legal basis for divorce in Colorado is the irretrievable breakdown of the marriage, which can be established by either party asserting it C.R.S. 14-10-106(1)(a)(II). Once a party has indicated that the marriage is irretrievably broken through pleadings, it is not possible to oppose the eventual grant of divorce by the Colorado courts, from a practical standpoint.
The previous grounds for ending a marriage, including adultery, cruelty, and desertion, among others, are no longer valid. Additionally, defenses such as condonation, insanity, and collusion that could be used to prevent a divorce from being granted have also been abolished.
As Colorado is a no-fault state, judges tend to keep the proceedings unbiased and disallow a spouse from presenting evidence of the other spouse's wrongdoing, except for specific situations such as when abuse is relevant to parenting or when wrongfully disposing of a marital asset is relevant to property division.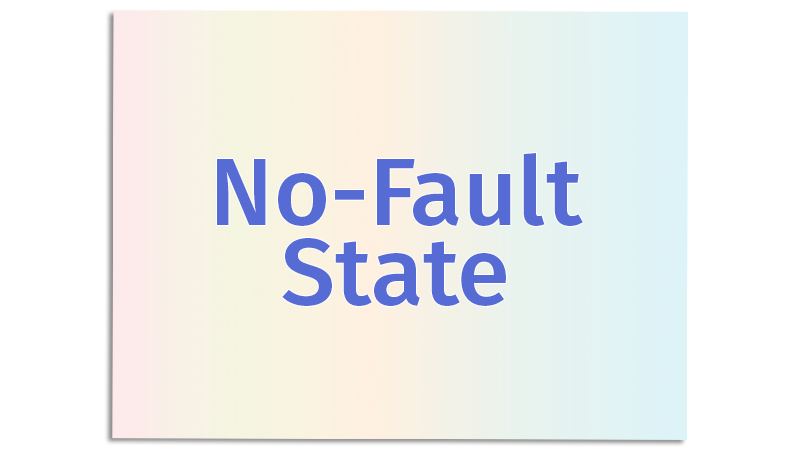 CAN MARITAL MISCONDUCT INFLUENCE ANY
DECISIONS IN A COLORADO DIVORCE?
In Colorado, while marital misconduct is not a primary consideration in a no-fault divorce, it can still play a role in how certain matters are settled. Depending on the specifics of the case, an unfaithful spouse may face financial penalties in the division of assets, and a parent who engaged in misconduct may face restrictions on their parenting time or specific requirements to meet before their parenting time is restored.
When it comes to the division of property in a divorce, Colorado follows the principle of "equitable distribution," which means that property is divided in a way that is fair and reasonable. However, if one spouse has engaged in misconduct that led to the breakdown of the marriage, such as adultery, the court may take that into account when dividing property.
For example, if a spouse spent a significant amount of shared savings on an extramarital affair, the court may consider that misconduct when deciding how to divide assets. In such a case, the unfaithful spouse may receive a smaller share of the marital property, or may be required to pay back some of the funds they spent on the affair.
Marital misconduct can also impact child custody and parenting time in a Colorado divorce. For example, if a parent exposed minor children to drug abuse, the court may restrict their parenting time or require them to undergo drug testing or addiction treatment before granting them unsupervised access to the children. Similarly, if a parent was arrested for domestic violence, they may have to meet specific court-ordered requirements before their parenting time is restored, such as attending anger management classes or completing a substance abuse program.
WHAT ARE THE PROS & CONS OF
NO-FAULT DIVORCE IN COLORADO?
1. Faster & Easier: No-fault divorce is generally faster and easier than fault-based divorce since it doesn't require proving marital misconduct, which can save time and money.
2. Reduced conflict: By eliminating the need to assign blame, no-fault divorce reduces conflict between spouses and promotes a more amicable divorce process.
3. More equitable: No-fault divorce can result in a more equitable division of marital property and assets since neither party is punished or rewarded based on their behavior during the marriage.
1. Lack of Accountability: Some critics argue that no-fault divorce allows spouses to avoid taking responsibility for their actions and can lead to a decline in family values.
2. Unilateral Divorce: No-fault divorce allows one spouse to initiate the divorce without the consent of the other, which can be unfair to the other spouse who may not want the divorce.
3. Financial Impact: No-fault divorce can have a significant financial impact on one or both parties, particularly if there is a significant disparity in income or assets, and can result in an unequal division of property and assets.
Ultimately, the decision to seek a no-fault divorce is a personal one and should be made after careful consideration of the specific circumstances of the marriage and the potential implications of a no-fault divorce.
WHAT OUR CLIENTS SAY ABOUT OUR
EXPERIENCED DIVORCE LAWYERS IN COLORADO
FREQUENTLY ASKED QUESTIONS ABOUT
NO-FAULT DIVORCE IN COLORADO
Do Both Partners Have To Agree To A No-Fault Divorce In Colorado?
Colorado's no-fault divorce policy allows for the dissolution of a marriage on the grounds of irretrievable breakdown, without requiring either spouse to prove fault. Thus, a divorce can be granted in Colorado even if one of the spouses does not agree to it.
What Are The Requirements For Filing For No-Fault Divorce In Colorado?
To file for divorce in Colorado, at least one of the spouses must have resided in the state for a minimum of 90 days. The necessary forms can be downloaded and completed, then submitted to the local court. The judge will grant the divorce after a mandatory waiting period of at least 90 days.
The process for obtaining a no-fault divorce in Colorado varies depending on the specific circumstances of the marriage. Factors considered by the courts and attorneys include whether there are minor children, property ownership, accounts, investments, income, and debt distribution.
During the divorce process, both spouses must disclose financial information, and agree on matters such as custody, parenting time, visitation, and property division.
How Is Alimony Affected By Misconduct In A No-Fault Divorce?
In Colorado, adultery does not affect the payment of alimony, which is also known as spousal support. However, if a spouse's affair violates a prenuptial agreement or adds debts to the shared finances, it could impact the division of property between the spouses.
OUR COLORADO DIVORCE OFFICE LOCATIONS
9362 Grand Cordera Pkwy Suite 205,
Colorado Springs, CO 80924
3711 John F Kennedy Pkwy Suite 225,
Fort Collins, CO 80525
(970) 410-8241
OUR COLORADO DIVORCE LAWYERS
ARE READY TO LISTEN!
Our experienced divorce attorneys in Colorado
work to secure a healthy future for families in need of child protection.
Reach out today to and let our experienced attorneys stand up for your rights.